Apparently, the Prada Wingtip Espadrilles has become quite a hit this season. Many were pictured wearing a pair...



If i were to choose, i will definitely pick the black one below over the colourful ones. Call me boring if you want...i wish Prada has another variation without the Espadrille soles.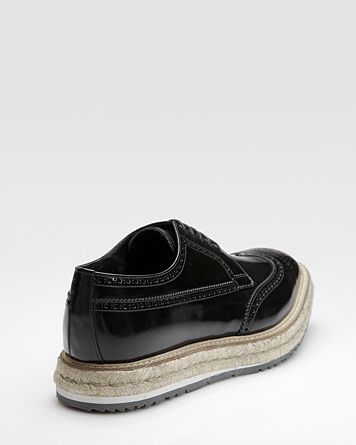 Another variation of a wingtip would be the Prada Spazzolato Wingtips. It sports a more traditional wingtip design with rubber soles. Do note that there is another version with a different sole which is heavier. It look the same but the soles are different. Get this the rubber soles ones if you can still find it...